"We really struggled with the unprecedented range of the characters in action."
―― The news about a new anime project called SK8 getting underway has just come out. Congratulations!
Utsumi: Thank you! That being said, nothing has been decided quite yet (laughs).
―― First of all, I want to ask Director Utsumi about how you came to ask Ms. Hayashi to come on board as a member of the team. I'd heard that at the start, you didn't plan to bring her on.
Utsumi: It didn't occur to me to reach out to her because I owed her so much from working on BANANA FISH that I felt bad about asking her to do even more. Also, I thought she preferred series geared for adults, so I didn't think she'd be into a skateboarding show at all. But the producer at Bones, Ms. (Mari) Suzuki, suggested it: "I want to ask her, even though we know she'll probably say no!" So I went ahead and asked her, thinking she'd say no, but she actually replied, "Sure!" To be honest, I was incredibly surprised (laughs).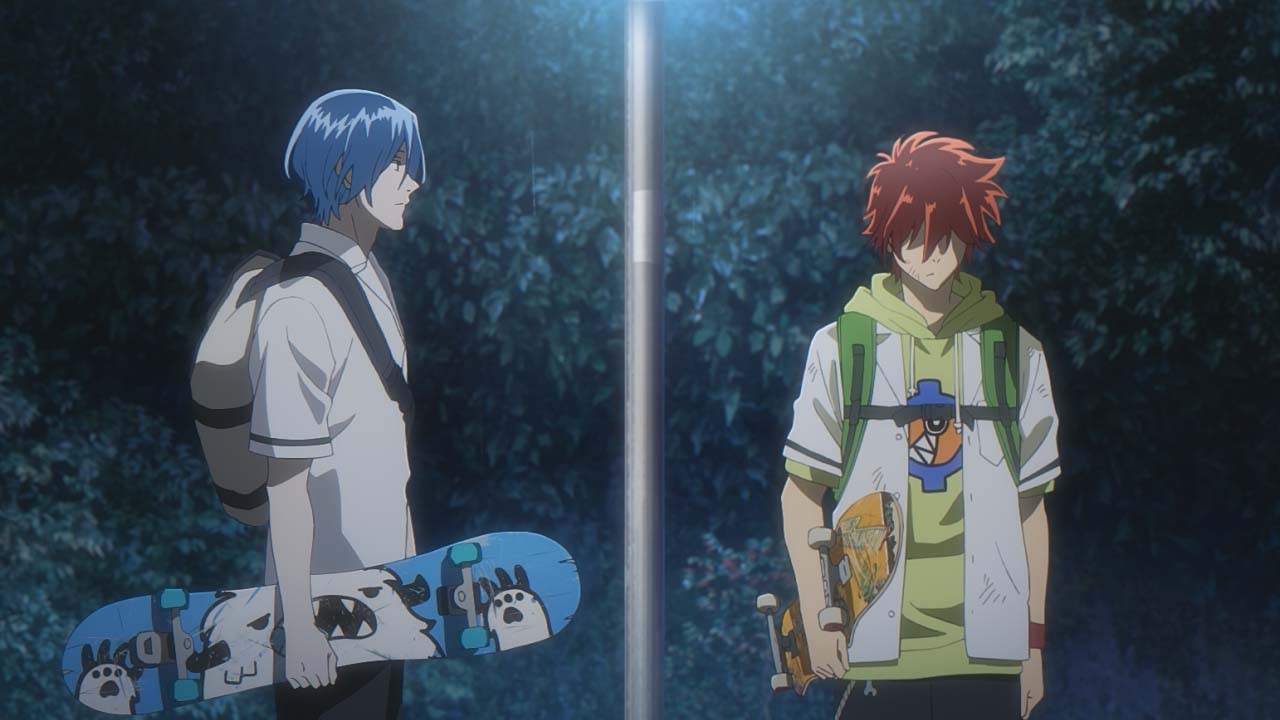 ―― Ms. Hayashi, had you heard anything about the SK8 project at that time?
Hayashi: Even before starting work on BANANA FISH, I'd actually heard that the Bones producer (Suzuki) and Ms. Utsumi were talking about wanting to do something together. And then when we were about halfway done with BANANA FISH, I heard that it was going to be about skateboarding. I remember thinking, "Yet another super niche project…" (laughs). But I knew that Ms. Utsumi rode a skateboard to work, so I thought making something about a subject that interested her was a great idea. I remember saying so at the time.
―― I see.
Hayashi: However, when I saw the very first rough character designs drawn by Mr. (Michinori) Chiba, I thought I probably wouldn't be able to contribute much animation-wise. I wasn't confident that I could copy his characters. I could do key animation, but working as the animation director and copying those characters seemed impossible for me. That said, I thought I could absolutely do storyboards and scene direction. Plus, that was right around the time when the project I was working on was wrapping up, so the timing was perfect too.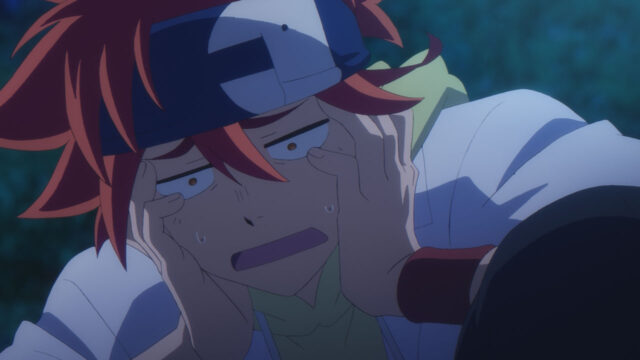 ―― After you saw the project, what did you find most appealing about it?
Hayashi: I'd already worked together once with Ms. Utsumi, so there was that, and also I liked the idea of getting to do scene direction for the first time in a while. When she approached me about working on the project, I wasn't that excited about the idea of skateboarding. Once I got going on things, it really was hard to draw skateboarding in action. I never knew there were so many different established varieties of skateboards themselves, so I thought I should study up on that first. It took a really long time. The way you ride the board (your stance) varies from person to person, and there are so many tricks. Langa and some others ride in some very unprecedented ways during the show, but those actions are all rooted in basic stances so I had to research those first. It was a lot of work.
Langa's blank look that only Ms. Hayashi could draw
―― Ms. Hayashi, have you actually ridden a skateboard yourself?
Hayashi: I wanted to, but… Ms. Utsumi stopped me (laughs). She said, "What'll we do if you ride it, fall, and break your arm?"
Utsumi: When we first met, Ms. Hayashi was dealing with a serious sprain.
Hayashi: That's right (laughs). While out to dinner, I'd slipped on the stairs at the restaurant and it took two months to fully heal. That was me at our first meeting, dragging one foot behind me.
Utsumi: Also, I'd already fallen and gotten injured myself, so I forbid everyone on the team from skateboarding. After managing to snag Ms. Hayashi for this project and everything, it would be all for nothing if she got injured and couldn't work!
Hayashi: You have a point (laughs).
―― After that, did you jump right into the storyboards?
Hayashi: No, before that I did the key animation for the first episode. We were working on that first, so I was asked if I wanted to start with the key animation for that.
Utsumi: It was the scene where Reki and Langa first meet. It's a very important scene, so I asked Ms. Hayashi to do it.
Hayashi: For whatever reason, the screenshot of Langa's blank face after he wipes out got used all kinds of places (laughs). Maybe because Langa only wears his uniform blazer in the first episode.
Utsumi: It is pretty rare. That blank Langa face wasn't in his initial character profile, so if not for that scene, it never would have happened. It's hard in the first episode when you don't know the characters' range of movements and expressions yet. Ms. Hayashi gave us that added range for Langa.
Hayashi: The profile I used as a base just said that Langa has a pretty face. But he showed so many different expressions in the storyboards, so I decided to draw out that nuance. I thought that I may as well give it my own interpretation, and then they can pick it up from there!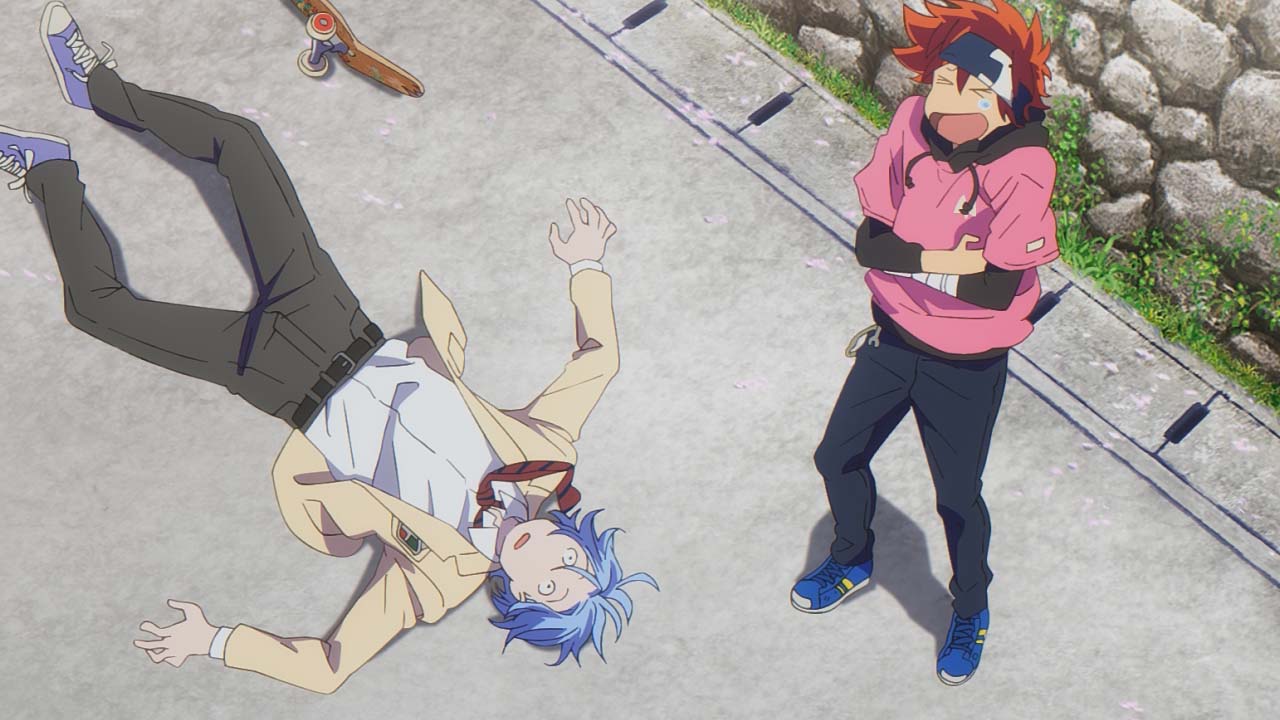 ―― After that, I believe Ms. Hayashi was finally asked to do the storyboards for episode 7. Ms. Utsumi, as the director could you explain what led to that?
Utsumi: I talked to Ms. Suzuki (the producer) about which episodes we should ask Ms. Hayashi to do, and we decided that her particular talents would be best put to use in the more emotional episodes as opposed to the action-packed skate beef episodes. So that meant she did episode 7—
Hayashi: But originally, I was going to do episode 6.
Utsumi: Oh yes, that's right (laughs).
Hayashi: Episode 6 is the one and only fun, filler episode in the series.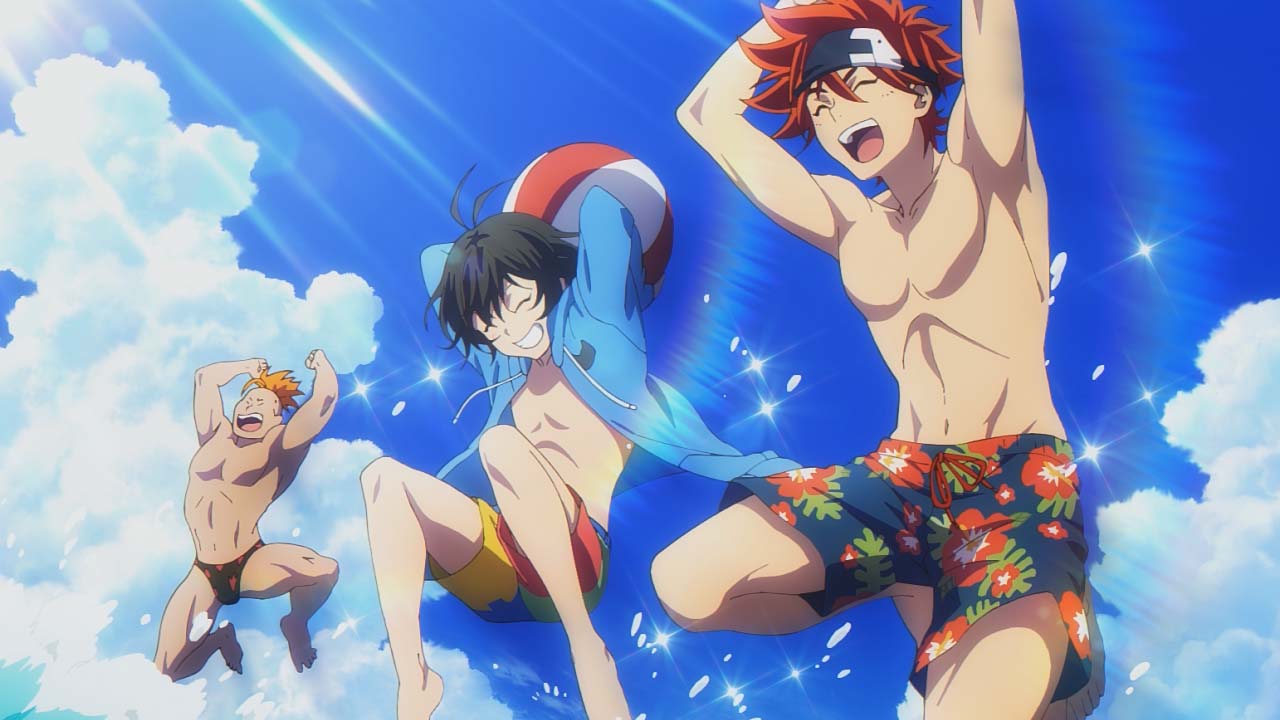 ―― That's true. Everyone goes to have fun at the beach and the hot springs.
Hayashi: I read the script for it and thought I could probably handle a slice-of-life style episode with no battles. But then a few days before the animation meeting, I was informed that I'd be doing episode 7 instead.
Utsumi: There's a story behind that… We had asked Mr. (Takuya) Igarashi to do storyboards too, and he was put in charge of episodes 3 and 5. But he was pretty worn out after he finished drawing them. So I thought I should let him do a more relaxing kind of episode as a little break before getting into the storyboards for the final episode.
The Reki rides his board reflected the fluctuations in his emotional state
―― So Mr. Igarashi was put in charge of episode 6 storyboards, while Ms. Hayashi was slid over to episode 7.
Hayashi: Now I can absolutely understand how he was feeling back then (laughs). And even though Ms. Utsumi assured me that there wouldn't be that many skating scenes in episode 7, there were actually a fair amount.
Utsumi: Heh heh (laughs).
Hayashi: Those were the first storyboards I did for SK8, so it really ended up being a lot of work to look up skateboarding rules and watch skating videos on repeat every day as I drew the storyboards…
―― It was a pretty heavy episode on the emotional side too, since Reki and Langa have a fight.
Hayashi: It was, although I didn't actually worry too much about that. When I read the script, the first image that came to my mind was the scene where Reki wipes out and it starts to rain. He's under the bridge and a raindrop falls onto his face. In the script, I don't think "face" was clearly specified.
Utsumi: It said "on his palm."
Hayashi: In Mr. (Ichiro) Ohkouchi's script, it says "Rain falls down." It just felt to me like this would be the way Reki gets rained on. The image just came to me. So as I recall it, I didn't agonize as much over Reki and Langa's fight in the second half of the episode.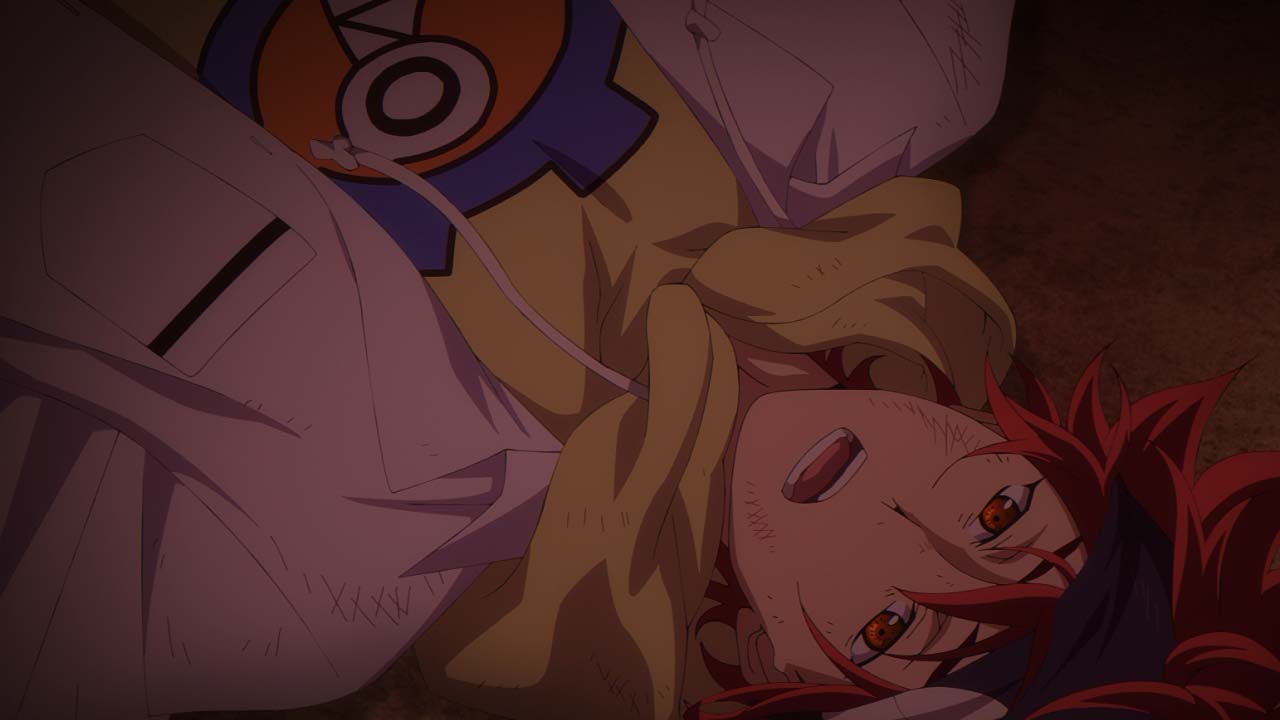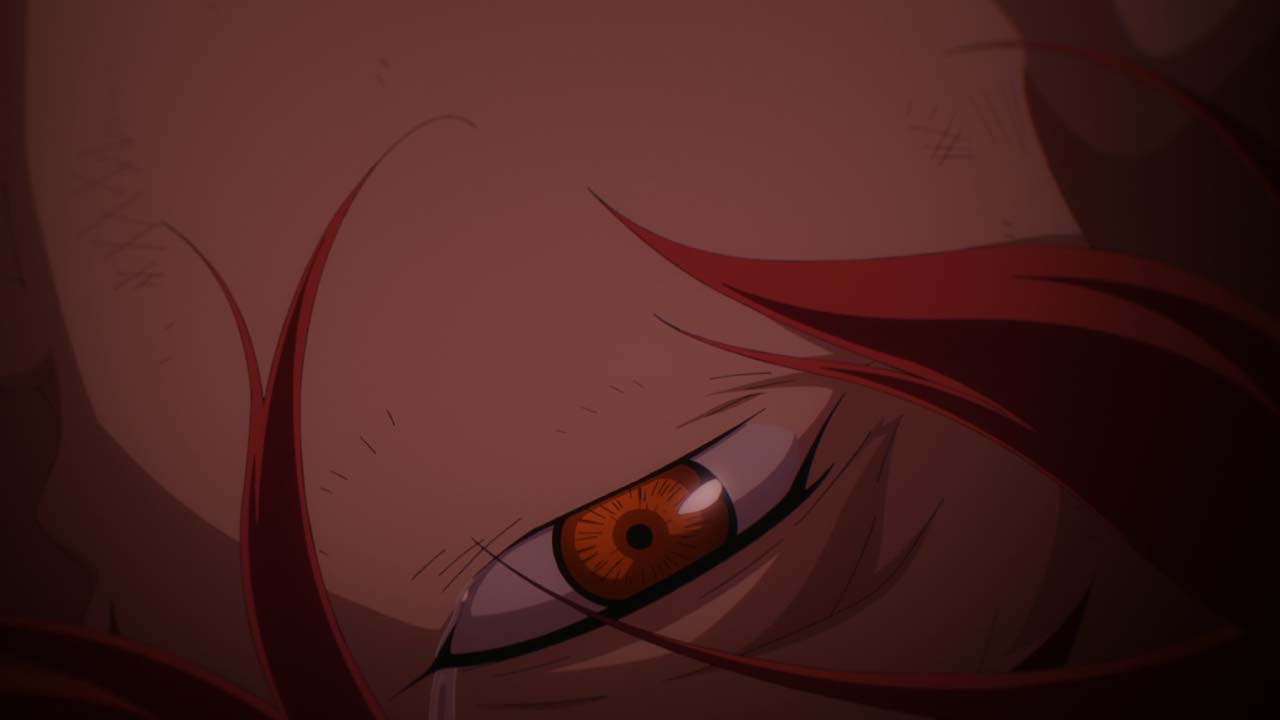 ―― The action parts were harder to do.
Hayashi: They were. At the start of episode 7, Reki skates from his house to go meet up with Langa. But by the end of the episode his emotional state has changed, so the way he skates needed to change accordingly. Also, Ms. Utsumi's really strict with her approvals of skateboarding scenes (laughs).
Utsumi: Sorry I'm a skater (laughs). That said, I didn't change very much about Reki and Langa's casual skating scene at the start of the episode. The fun vibe there is actually straight from Ms. Hayashi's storyboards. I did have my eye on her from afar as she struggled while watching skating videos (laughs).
Hayashi: At the animation meeting, I was given links to reference videos for the skate tricks that happened in each scene. But I couldn't draw from those as is because the angles would be all wrong, so when I was working on the storyboards I had to recreate the action in my head. Plus, I had to show it in the right way for anime, which really notched up the difficulty. I thought about all of that so hard my brain was practically melting (laughs).
Utsumi: But on the flip side, you drew everything so well despite never having skated yourself, which is incredible. Also, the emotional scenes really are the heart of episode 7, so if those weren't done well then I would have had a hard time approving it as the director. It truly was a huge help to be able to trust that you would handle such a crucial part.
Hiroko Utsumi

Anime episode director, animator, and series director. After working on K-On! and Nichijou (My Ordinary Life) as an animator and episode director, she had her series director debut with the broadcast anime Free! and created a stir with the second series she directed, Akimi Yoshida's BANANA FISH.

Akemi Hayashi

Originally from Aichi prefecture, she is an animator and episode director. She has worked on many popular series such as Revolutionary Girl Utena, Fruits Basket, and BANANA FISH as an animator and episode director. After working in-house for Gainax and Khara, she is currently freelance.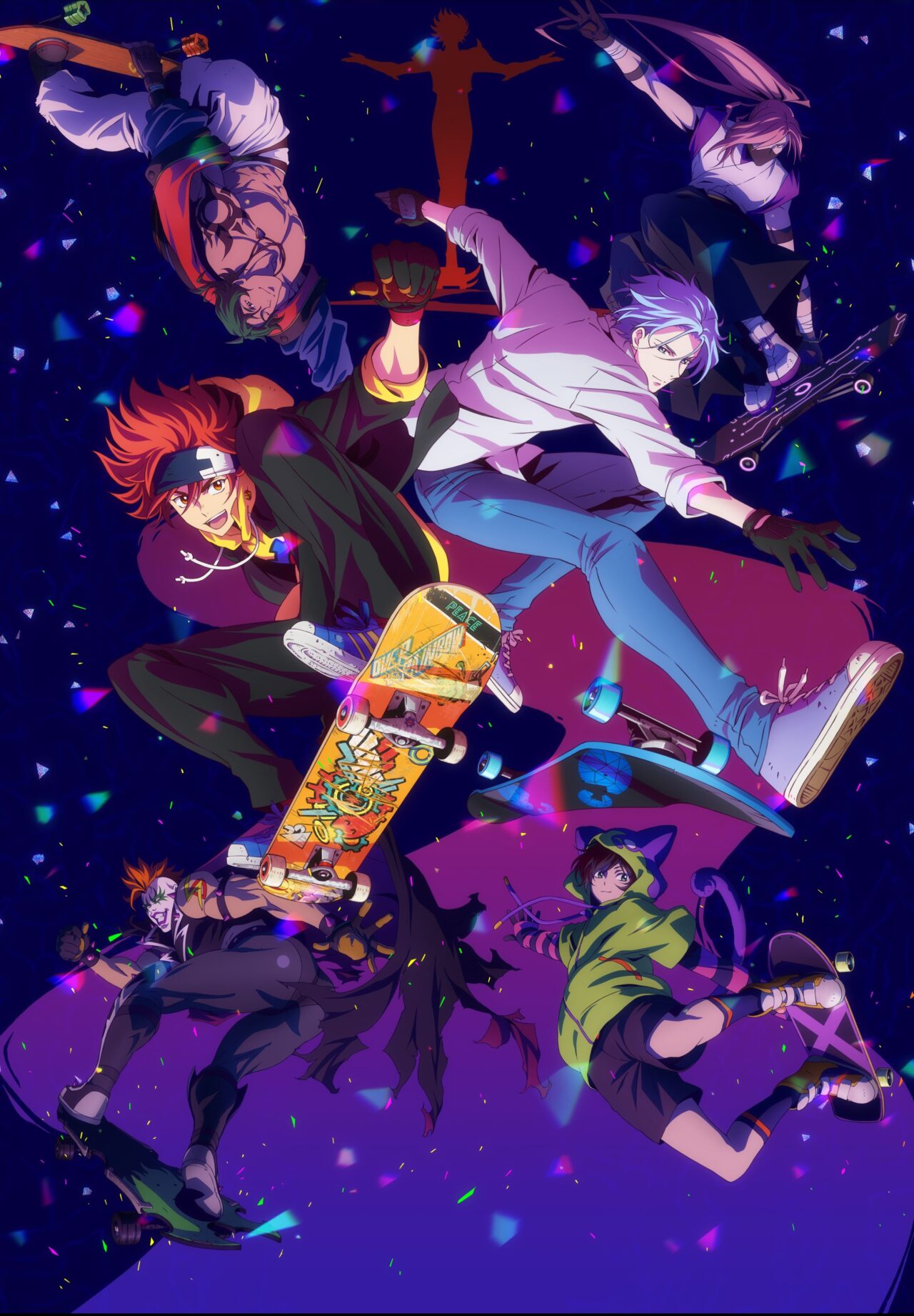 ©BONES, Hiroko Utsumi/Project SK8