Action That Brings the Story to Life
We spoke with the assistant director in charge of storyboard direction, Mr. Yuta Yamazaki, about why he entrusted Mr. Kawakami with the action scene storyboards.
YAMAZAKI: "The action scene in the gymnasium is where the show really crosses the line of reality, causing Ai to really express her emotions. I wanted to express that, and so I thought having someone else do the storyboard would be interesting. So I let Mr. Kawakami take over from the part where she grabs the ribbon and delivers the finishing blow. And the result was a wonderful contrast of the first part, which had to work within the limitations of her human capabilities, and the second part, which showed off the wonderful surrealistic nature only found in anime. Since episode one was so realistic, it was important that we showed that the whole series wasn't going to be like that as soon as possible."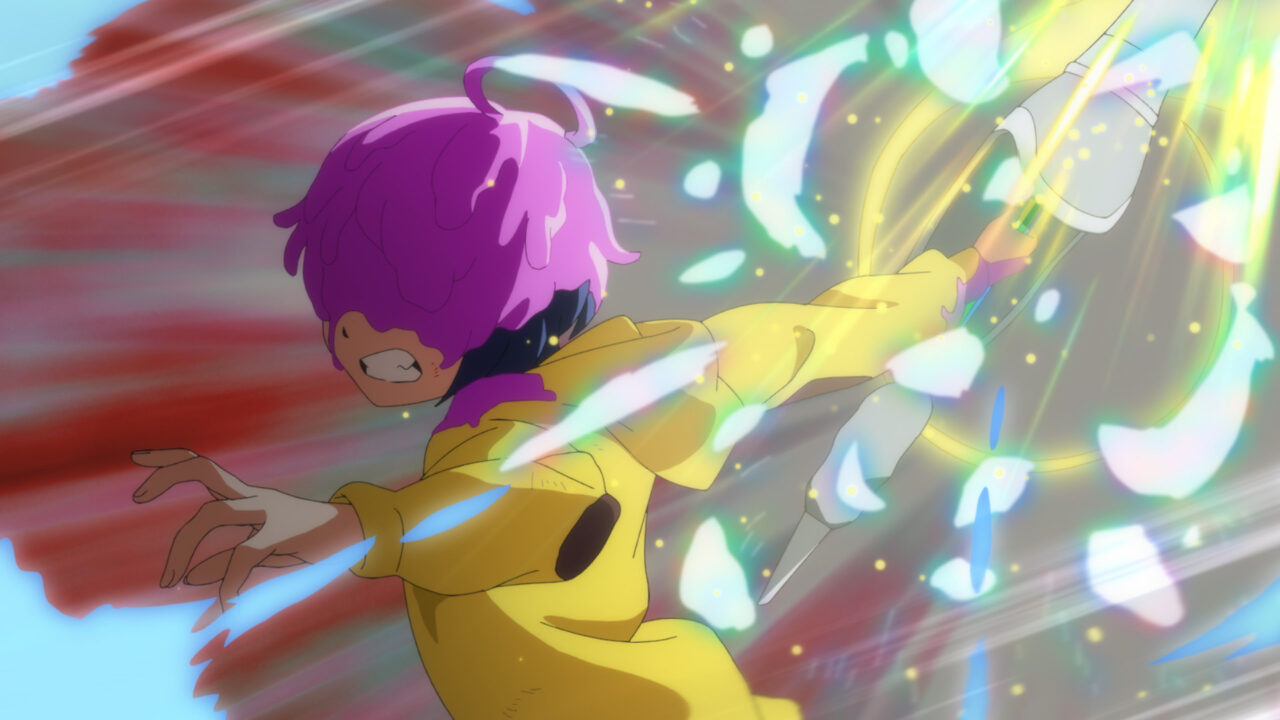 Mr. Yamazaki worked on the storyboard and direction of the second episode while Mr. Wakabayashi did the same for the first episode fairly concurrently, so Mr. Yamazaki says he was able to look at Mr. Wakabayashi's drawings from behind and make sure his jibed. But Mr. Wakabayashi and Mr. Yamazaki both had different approaches to creating their scenes.
YAMAZAKI: "I usually focus more on the specific actions taking place on screen rather than what's going on inside the characters, so I thought a story like Wonder Egg Priority which is so clearly without logic wouldn't be as interesting. But when I saw the casual, everyday conversations depicted in Mr. Wakabayashi's storyboards that really showed us a glimpse into the characters' inner workings, my heart skipped a beat. Nuances like that really make you interested in each scene regardless of whether it has a big impact on the overall story. This was right around the time when I was really wanting to use a new approach to my visuals, so I wanted to take this opportunity to learn from Mr. Wakabayashi's storyboards."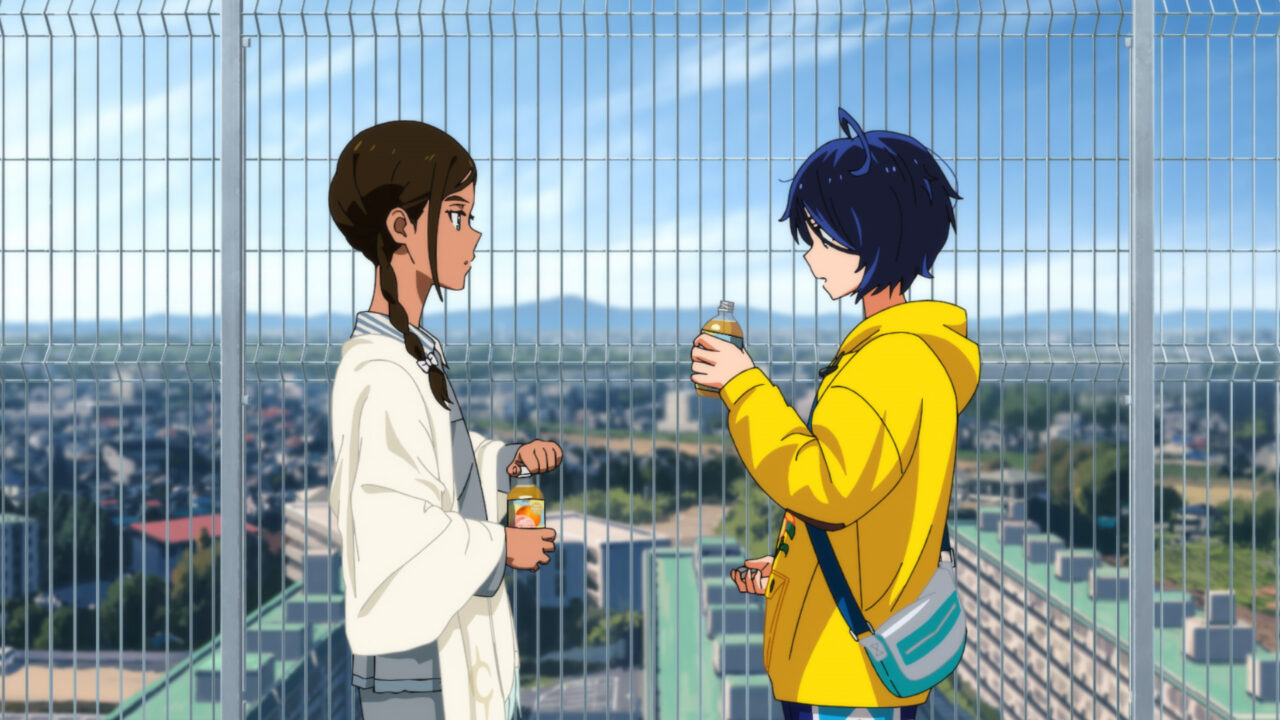 The car chase scene in episode nine really captures Mr. Yamazaki's ability to bring entertainment to action sequences.
YAMAZAKI: "In the script, the only thing that happens is a long conversation between Neiru and Awano; the setting wasn't decided yet. Each time we made a storyboard, we tried to put those nuances I mentioned before into the scenes as much as possible. I wanted to reflect the psychological bargaining that was going on in their conversation with an action scene, with their dialogue and actions going on over that."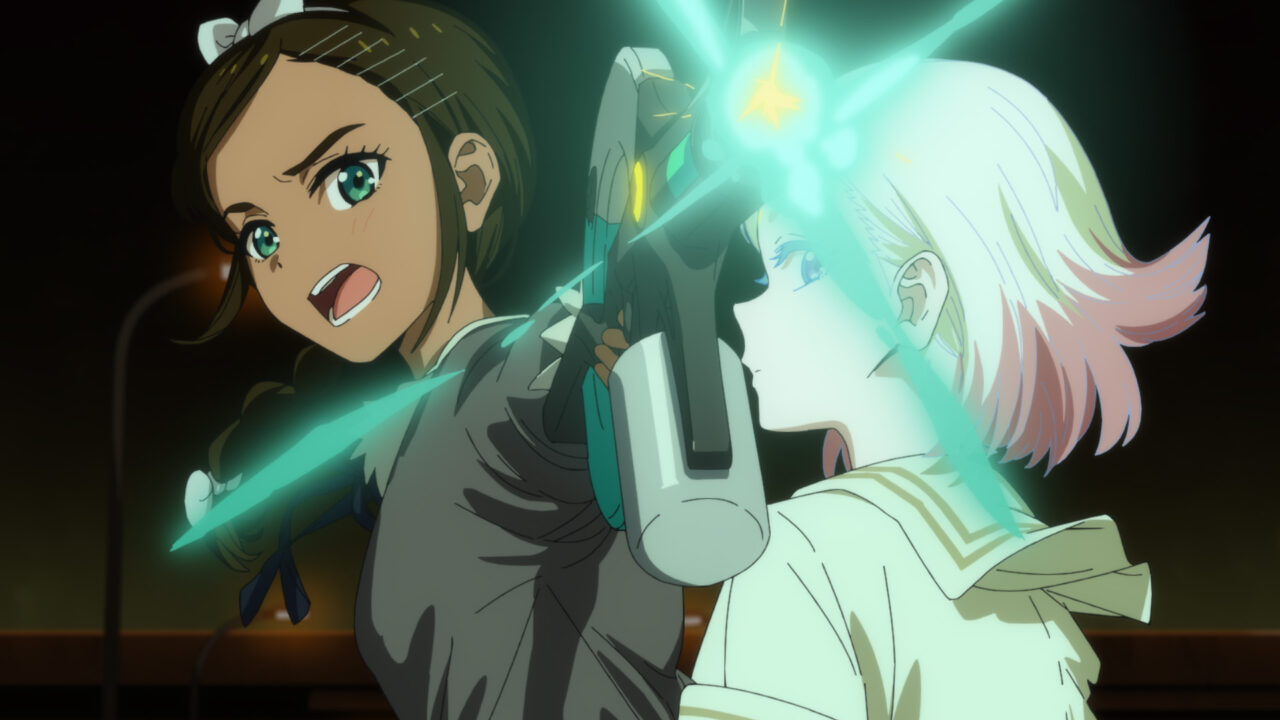 Mr. Yamazaki says he takes gestures and verbal tics from his own experiences or from people close to him in order to make characters come to life.
YAMAZAKI: "I don't want characters to feel like a means to an end of the story. I want to treat each of them like a real person. Mr. Wakabayashi will say, 'Don't hold a character hostage.' Apparently Mr. Shinji Nojima said that to him the first time they met. I think that's why there's such a documentary-like feel to the show."
For part three, we spoke with the four core staff members on Wonder Egg Priority about their teamwork. We asked how they kept up the enthusiasm for the project when there were so many ambitious staff members. They told us about the chemistry that arose because of the work environment on the show, and all the intangible things that came together to make this such a special anime…