"I wanted to do work that made a lasting impression."
Mr. Kawakami, the animator, felt as if he'd ran up against a wall. He says, "Honestly, I'm not sure why people praise me." Specializing in the action genre, he's worked on such projects as Black Clover and SSSS. GRIDMAN, using CG to express acrobatics in his animation. Although he is young, he held a heavy responsibility. Contrary to the praise of his work from those around him, he felt uncomfortable being known for just the action scenes separate from the storyline, with their showy, in-your-face elements. "I liked taking new images from movies or sports films or whatever to draw things that hadn't been expressed yet in anime. And that's fine, but once you do that, you keep searching for an ending and all you have left is a recording. But right before I joined Wonder Egg Priority, I wanted to work on something more dramatic—I wanted to do work that left a lasting impression."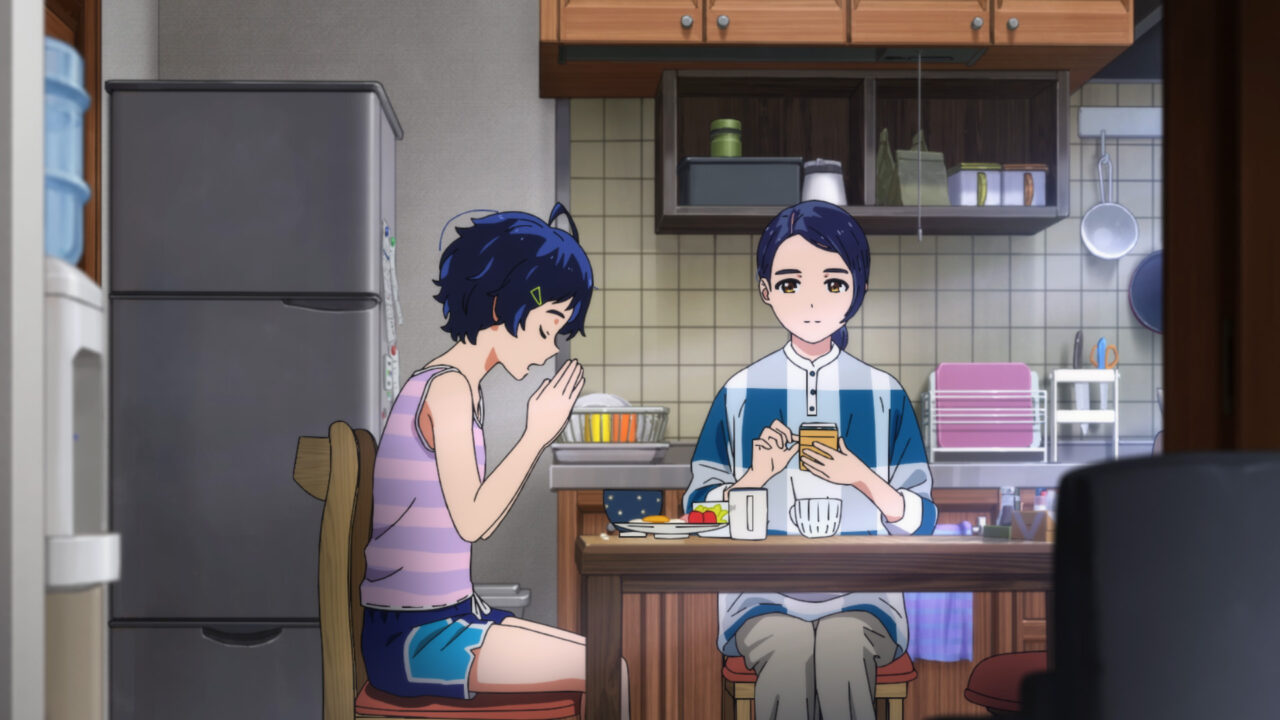 KAWAKAMI: "If you take the show and divide it up into action scenes and everyday life, the former definitely garners more of a response, but I prefer the latter. But it's hard for me to be objectively satisfied with my own work, and that hindered me."
That was when Mr. Wakabayashi asked him to take part in the anime music video he was directing for 22/7, "The Diary of Our Days." Unfortunately, he was unable to participate due to his schedule, which is why he later got the offer to join Wonder Egg Priority. Mr. Kawakami was conflicted between the direction he wanted to go and the direction he was asked to go. Considering that, we asked him how he came to accept the offer.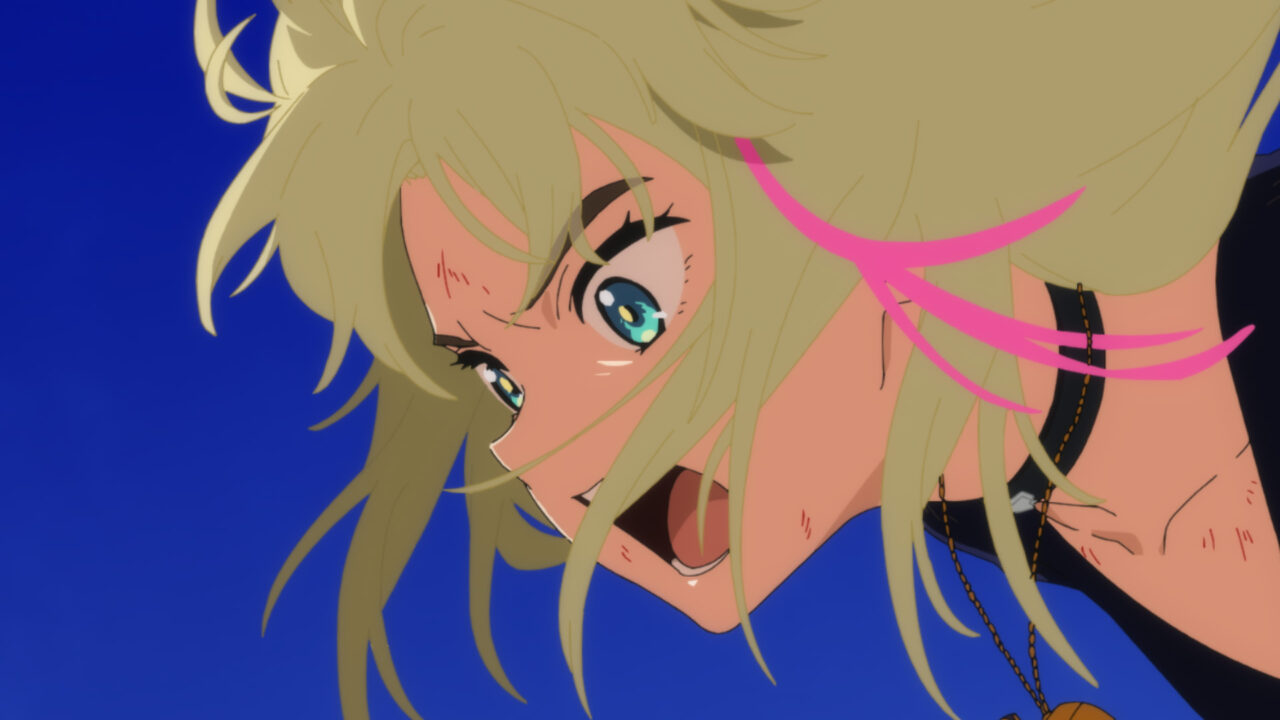 KAWAKAMI: "I thought if I worked with Mr. Wakabayashi, I would be focusing more on action scenes than everyday drama. And within those action scenes, I thought I could adopt Mr. Wakabayashi's quirks and create something brand-new. So I really joined the team with a positive attitude."
How did Mr. Wakabayashi direct the action scenes?
KAWAKAMI: "The action scenes are really sandwiched right between the drama. For example, in the middle of episode ten, we go from really empathizing with the characters during the conversation between Momoe and Kaoru at the shopping center straight into an action scene with smoke all around. That was exactly the kind of thing I wanted to do—action scenes which weren't just completely removed from the everyday drama."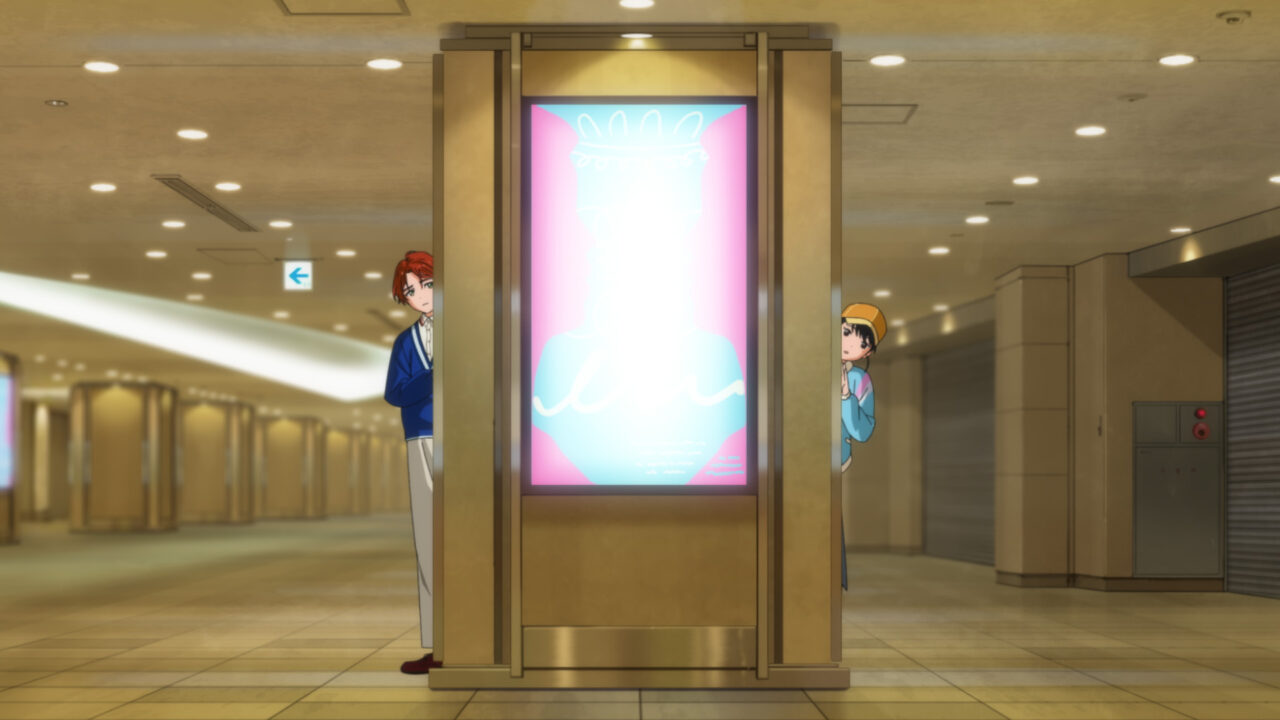 The position Mr. Kawakami held of action director is one not often seen in other works. His role wasn't just to correct the design of the action scenes like an animation director would do, but to instead come up with ideas for the entire action scene, right down to the background setting. It's a job that requires a lot of creativity, producing work in the style Mr. Kawakami had longed for.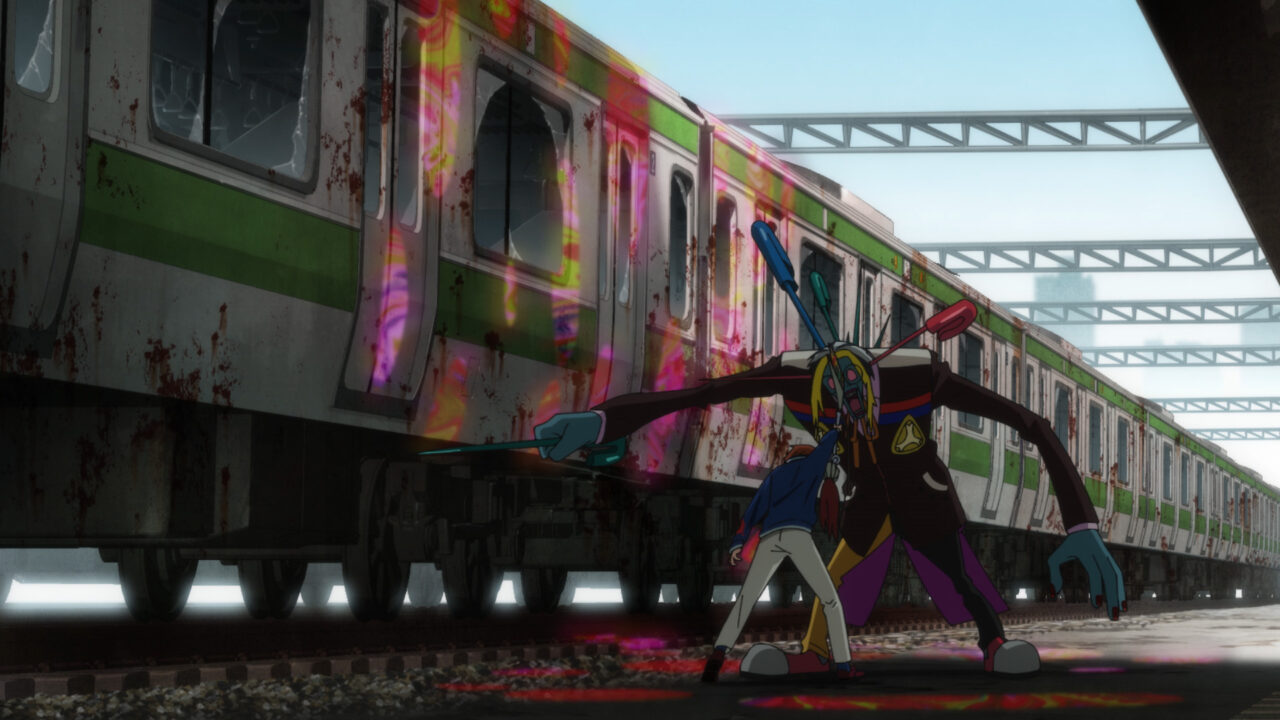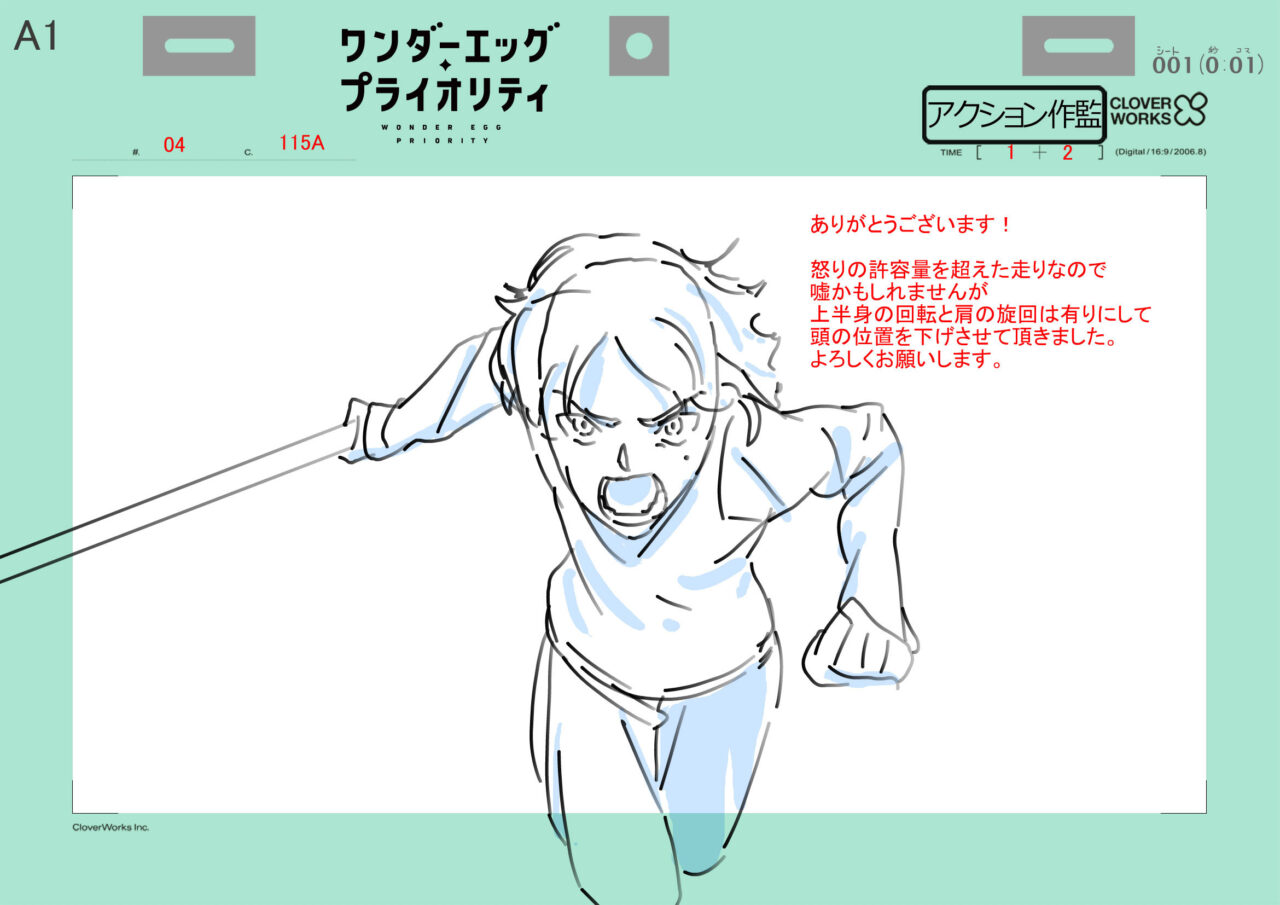 Mr. Kawakami's Animation Direction Revisions
KAWAKAMI: "I don't have a set way of doing revisions. Sometimes there were episodes that required a lot of scenes in the animation, and then there were some episodes that I just needed to adjust slightly. Sometimes there were episodes where I just had to build the scenes where I talked through the storyboard with the artist. I built episode four in in conjunction with Mr. Wakabayashi using Mr. Yuichiro Komuro's storyboard. The only plan we had going into the opening battle scene between Momoe and the Wonder Killers was that it needed to be large-scale, so I decided it should take place on a train. Momoe stands in front of Miwa (a guest character) like a knight and protects her from the Wonder Killers. Scenes like that emphasize Momoe's chivalrous nature. For episode six, we made a video storyboard for ideas for the bathroom action scene. Mr. Keisuke Shinohara used that to make the actual storyboard. A bathroom is a small, compact space, but we framed it with the sinks in the center. Then the impact seems to pass through the walls, we can use the water gushing for effect, the light coming in from the windows to create a backlighting effect, etc. So we took a location that seems to be flat and lacking drama and turned it into an action scene. I only came up with ideas like that because I knew Mr. Shinohara could ruminate on them and turn them into a story. I think the action director's job is to come up with ideas that don't hinder the director's intent, while still being able to create rich action scenes alongside subtle drama scenes."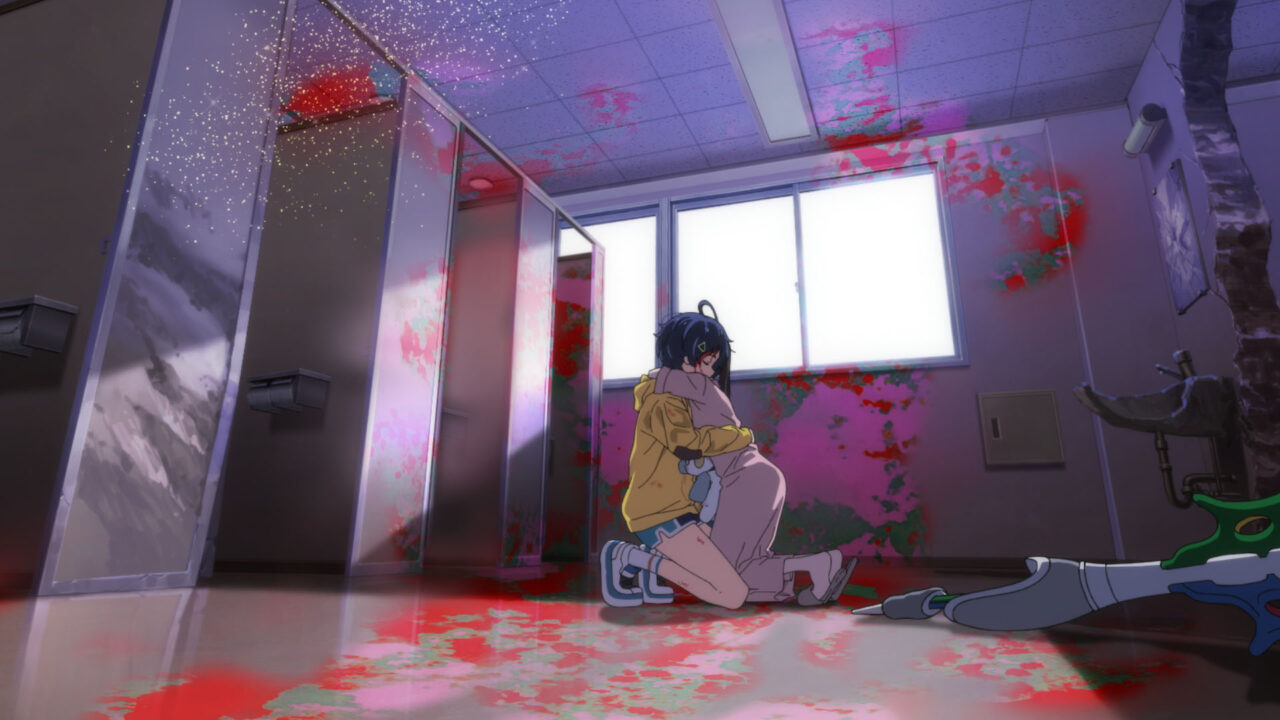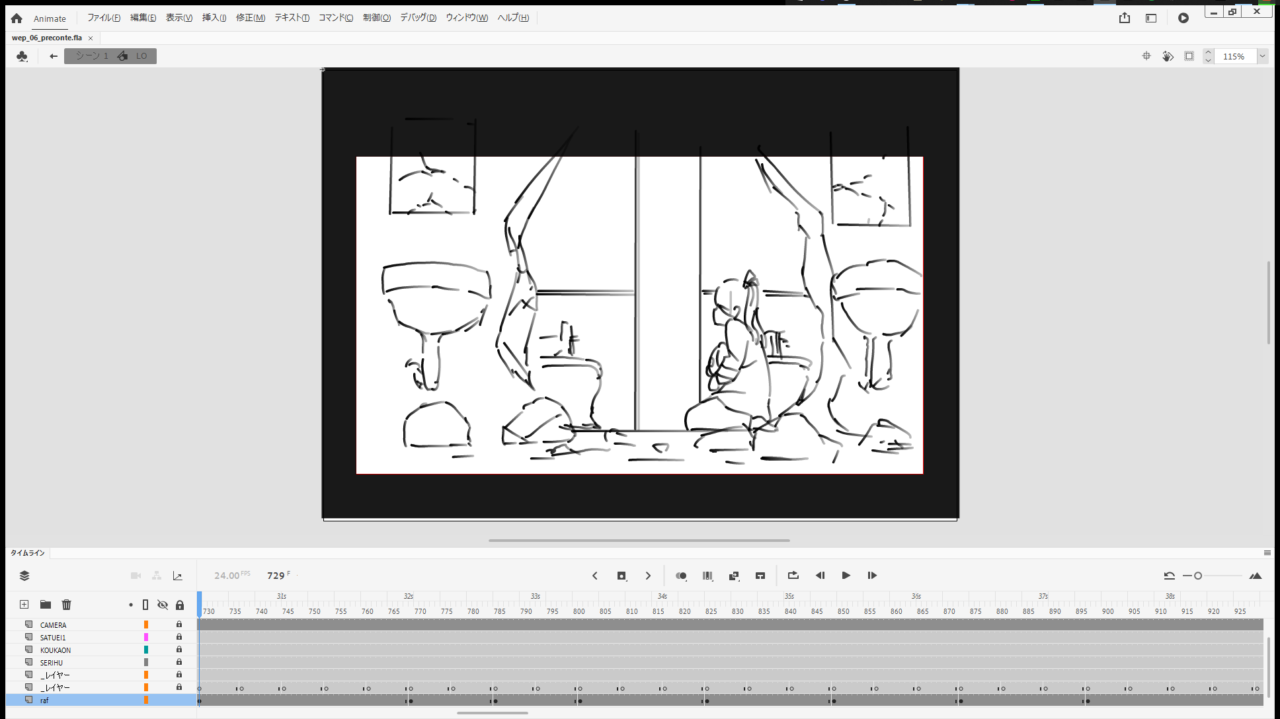 Episode Six Rough Storyboard