Why Were There So Many Talented Animators?
Mr. Shin Wakabayashi and Mr. Yamazaki Yuta previously worked at a different studio together in a senior/junior capacity, so Mr. Yamazaki had seen Mr. Wakabayashi's work on various projects they participated in together.
YAMAZAKI: "I thought for sure that if he'd show me something really intriguing if I kept following in his footsteps. Every time he did an action scene, he was able to put a sense of danger in there even if it was clear that one person was going to win as long as they had enough time. And I think that's the best thing for someone involved in a project like this. It takes a lot of courage to do that on a project so many people are working collectively on, but he's the kind of person who always delivers results."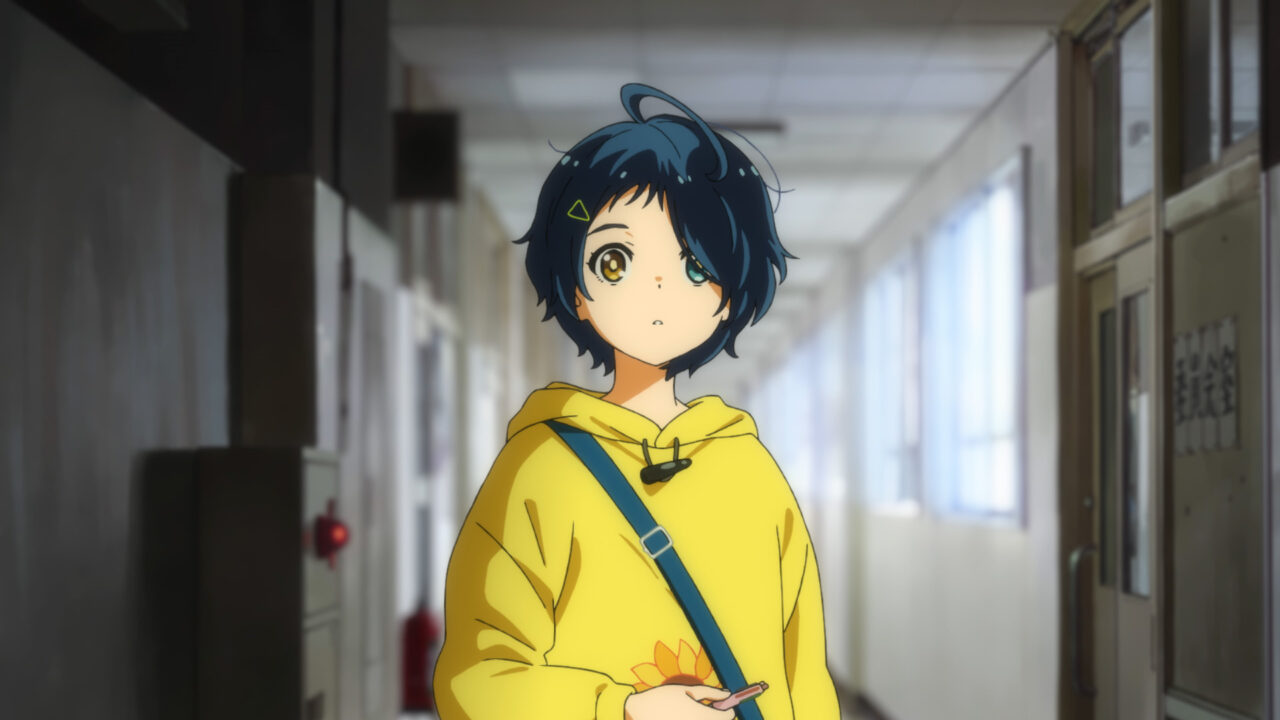 Mr. Yamazaki says he was chosen as assistant director because of an enthusiastic recommendation from Mr. Keisuke Kobayashi, a former colleague from his previous studio. He laughs as he tells us the story behind it.
YAMAZAKI: "Mr. Kobayashi said to me, 'This project—actually all of Mr. Wakayabashi's projects are always very hectic and he needs more help, so you should go work for him.' And things just progressed really quickly from there."
Mr. Kobayashi was also a core animator on the show and worked on many important scenes. Many young, talented animators who admired him joined the project after his addition, saying they were "happy to work on the same project as Mr. Kobayashi."
Ms. Saki Takahashi, chief animation and character design director, says, "A huge part of my job as the chief animation director is to adjust characters' expressions, and this particular project required us all to focus on only this project, so I was really glad that the key animation was of such high quality." She went on to tell us that connections between people really influenced the quality of the project.
Action director Mr. Yusuke Kawakami emphasized the talent of the production team, which consisted of the producers, line directors, material coordinators, and production managers for each episode. "We started with the heart of the project, which was Mr. Wakabayashi's talent. I'm sure that many of our creators were drawn to the project because of him. But it was the production team who really connected everyone." Whenever someone produced really high-quality work, the staff would congratulate the production team on their hard work. This was the first project for many on the production team, so that helped keep their morale up.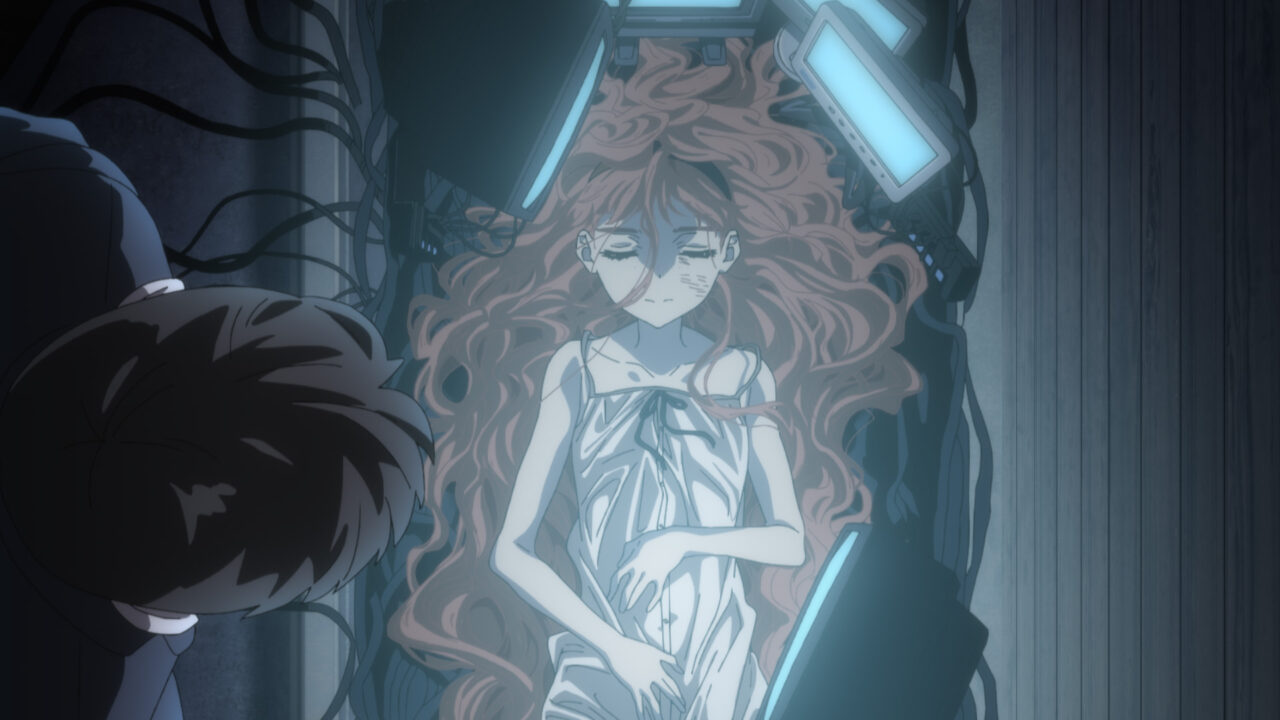 Mr. Kawakami spared no praise regarding the staff when he told us, "Anime isn't just drawing pictures. There are so many sections to it, involving art and film. And within one project, both of those departments are giving out orders so there are a million chances to reach a compromise. It's the production team who has to create a bridge between the two groups so that neither loses motivation. In Wonder Egg Priority, the producers were frantically running all around trying to connect what the director wanted us to do, along with what the creators wanted to express."
Mr. Wakabayashi, the director, viscerally felt the enthusiasm of so many ambitious staff members gathered in one place. "I made every effort to make it feel like a democratic environment, because I believed that if everyone felt free to come up with their own ideas and feel ownership over them, we'd be able to create something even better."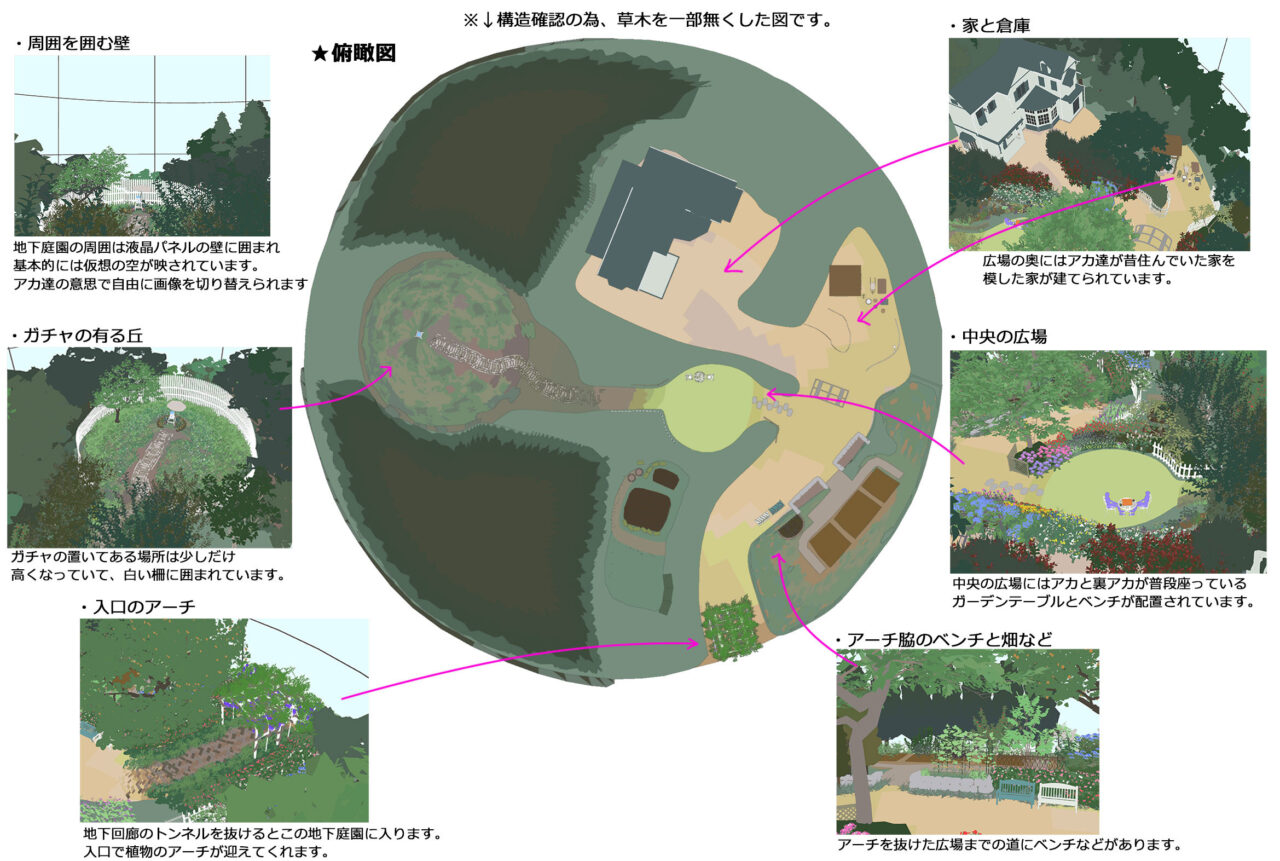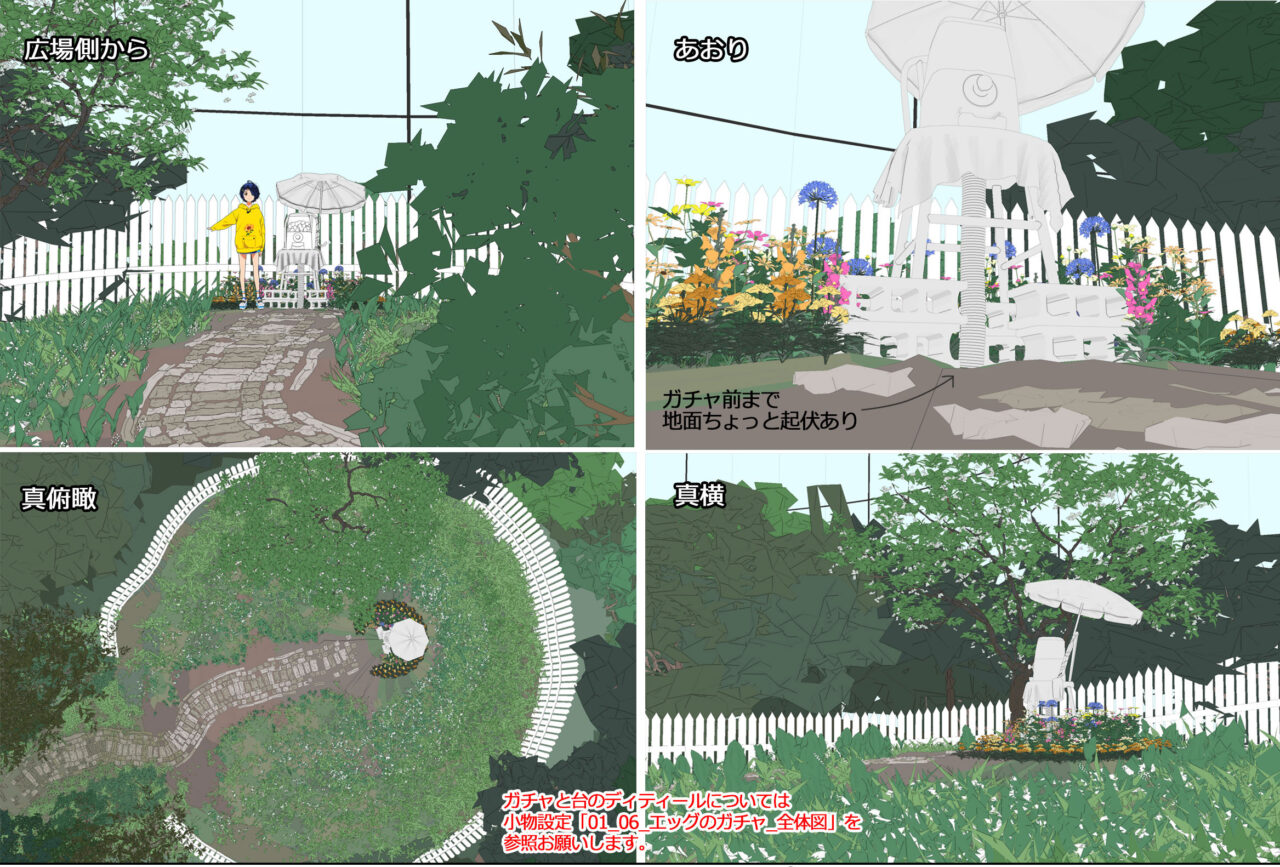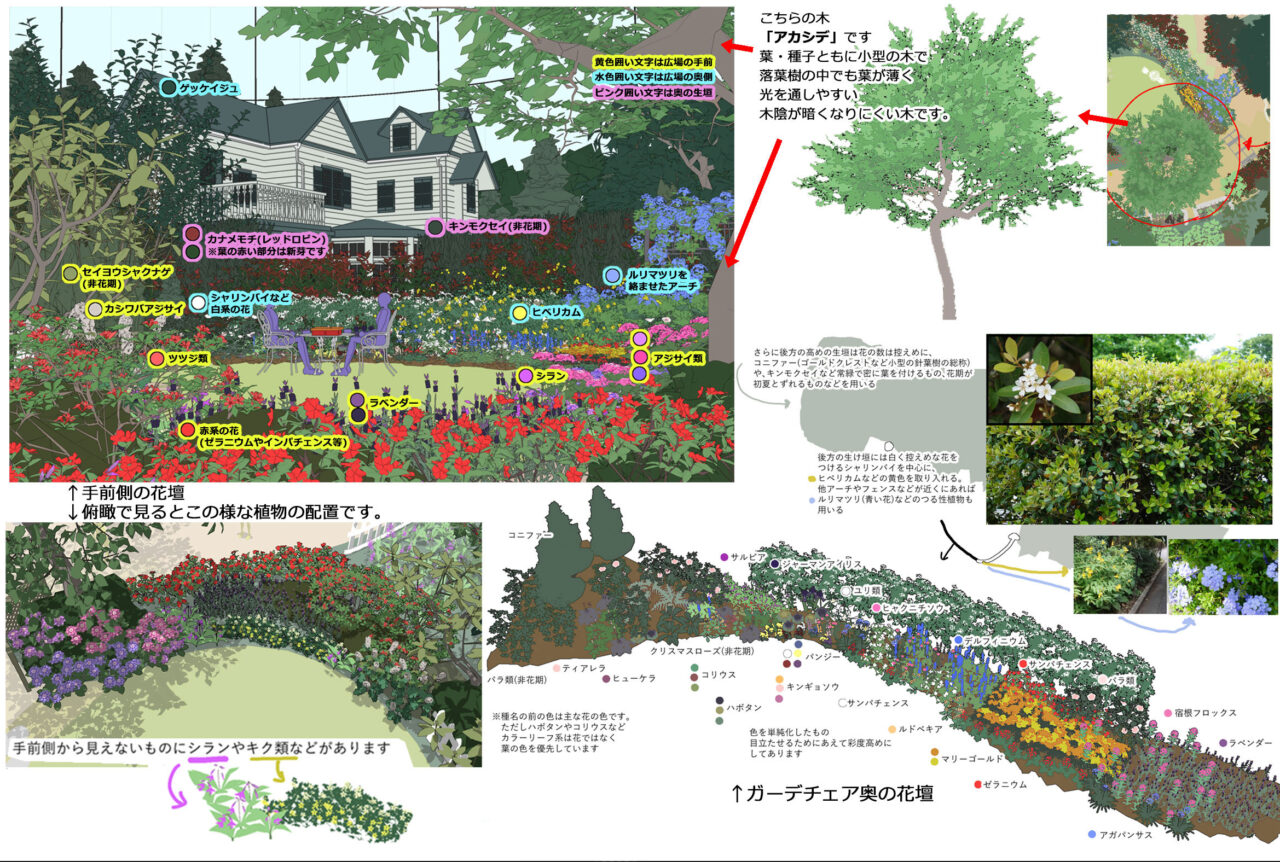 taracod was in charge of the concept art. They supported the production by creating visuals for the underground garden where Acca and Ura-Acca resided, along with the Egg World in each episode.
YAMAZAKI: "We were able to use the concept art they made with CG in a 3D layout, which helped a lot because we used that in our meetings before the visual boards were made."
WAKABAYASHI: "They really thought about the space and environment in which the characters existed with the art. They're very knowledgeable about plants and included detailed remarks about the vegetation. I really enjoy working with people who are very detail-oriented like that."
YAMAZAKI: "The director really tried to create a democratic environment where we could exchange our opinions freely. But sometimes our opinions clashed so much it was difficult to come to a compromise. At times like that, rather than pushing us to listen to each other like some kind of overlord, he'd tell us, 'You have to explain it in a way to get the directors on board or else it won't work out.' And after that, we were able to have productive discussions with each other and sort it out. Sometimes it would take a long time and wear on our nerves. When I saw that happening, I would try to advocate for the things the director decided."
WAKABAYASHI: "Since I couldn't do everything on this project myself, it was very important that I delegate the work efficiently. They were all very diligent workers, so I think a lot of hard work happened at the studio. The staff members were able to take the things I said and act on them asking themselves 'What would I do in this situation?' Obviously I think every staff member had something they valued, but at the same time I believe they wanted to be conscious of what should be valued in relation to the project. That's why I think it went in such a productive direction."