"Ultimately, how much is the director letting their staff dream?"
The most surprising thing we heard from Mr. Wakabayashi was when he said, "Some animators might say Wonder Egg Priority is too stiff and not find it very interesting." He explained, "We created the show thinking about what we could do in every individual scene, and took a lot of time in storyboard and production meetings discussing what each scene meant to the story so that it didn't get away from us. We tried very hard not to make meaningless background scenes that did nothing but tie one part of the story to the other. Some of them change suddenly and are very simple, but the story is divided up into parts. So there are probably a lot more scenes full of characters than other shows."
When people saw the show, many were impressed with how it seemed like a film and felt very satisfied simply because of the number of scenes. Mr. Wakabayashi told us the secret behind that. Perhaps it was his background as an animator himself that made Mr. Wakabayashi sensitive to having that kind of control. "If I didn't do that, it would've gone into an opposite direction than we wanted, and all of our hard work would've been for nothing. Art takes a lot of time and effort, so I wanted to do something meaningful. We had to be able to be certain that this could become even better when handing it off to the staff, so we spent a lot of time in direction meetings."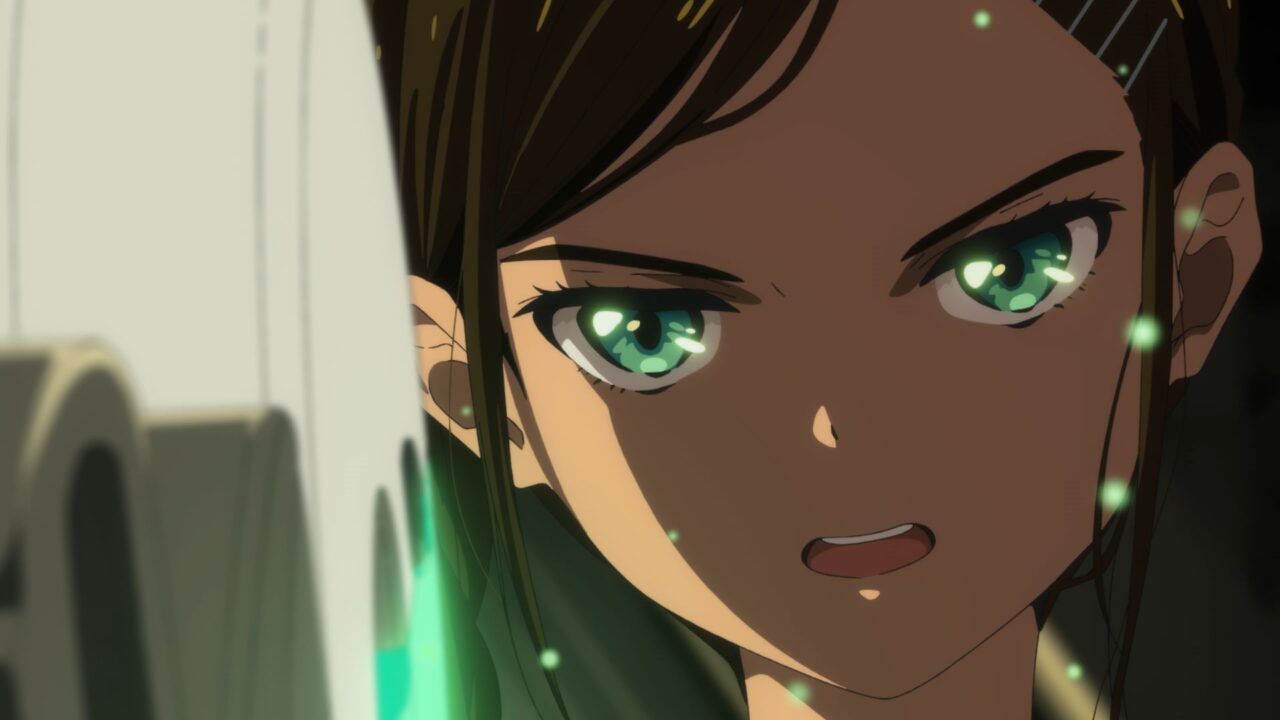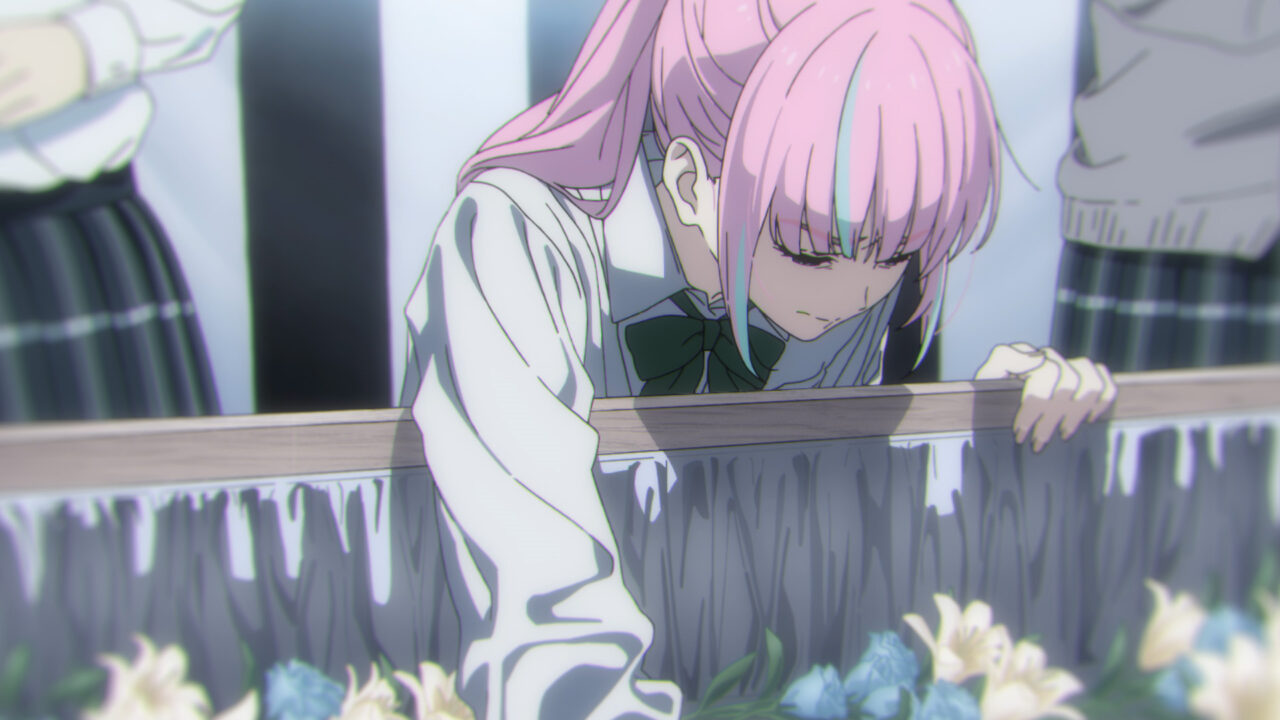 The four people we interviewed worked closely together at the studio, and this close communication certainly had a good impact on the finished product.
KAWAKAMI: "I think it ended up turning out so well because the main staff could immediately talk to each other during the production process. If we had questions, we could ask someone right away and discuss the art. If we wanted an objective opinion, we always had someone right there to offer it. And since this project was an original story, it was very crucial to exchange a lot of ideas, which was a big factor in keeping our motivation high."
TAKAHASHI: "I remember a lot of absolutely pointless conversations while we were working, but they were fun! And our meetings were the same way. We talked about Ai and her friends for hours to the point where I had to ask myself, 'Am I really at work?' I'm not great at expressing my opinions, but the environment was really conducive to sharing thoughts. I'm certain that had a positive effect on the creative process. We butted heads many times. I think everyone has certain things they don't want to budge on. But the finished product turned out wonderful, so looking back on it now is nothing but good memories."
YAMAZAKI: "When all four of us weren't together, we would imitate the person who was missing. (laughs) I never wanted to miss out on anything interesting that could happen after I left, so a lot of the times I'd just hang around the studio. It was like getting together for drinks with friends. We spent a lot of time talking about the story."
WAKABAYASHI: "Everyone was very intent on making the best show possible. When you're busy and exhausted, it's easy to think, 'I'm the only one who's suffering' but the staff who worked on this project were like, 'Everyone else is working so hard, there's no way I'm giving up.' I'm really grateful they worked so hard for everyone else's sake. And when I saw just how hard everyone around me was working, I couldn't give up, either. Ultimately, it comes down to how much the director is letting their staff dream, and whether or not their staff thinks, 'What we're making is really great.' I really got a lot of motivation to work hard from this group of four."
We interviewed these four staff members, but that only showed us a glimpse of what it took to make this show. Producing an original anime series takes an even more tremendous amount of work than one that is based on an existing story. Even with a script to base it on, each character and scene had to be visualized from square one, requiring a lot of creativity, time, and effort from the staff members. So why would creators go out of their way to make an original story? One reason we kept hearing over and over in our interviews was, "We wanted to make something that belonged to us." From writing a background of each character to creating an environment where ideas and opinions could be freely exchanged, each staff member was able to take ownership of their creations. This certainly lent a depth to the characters' thoughts and actions which made them feel more real.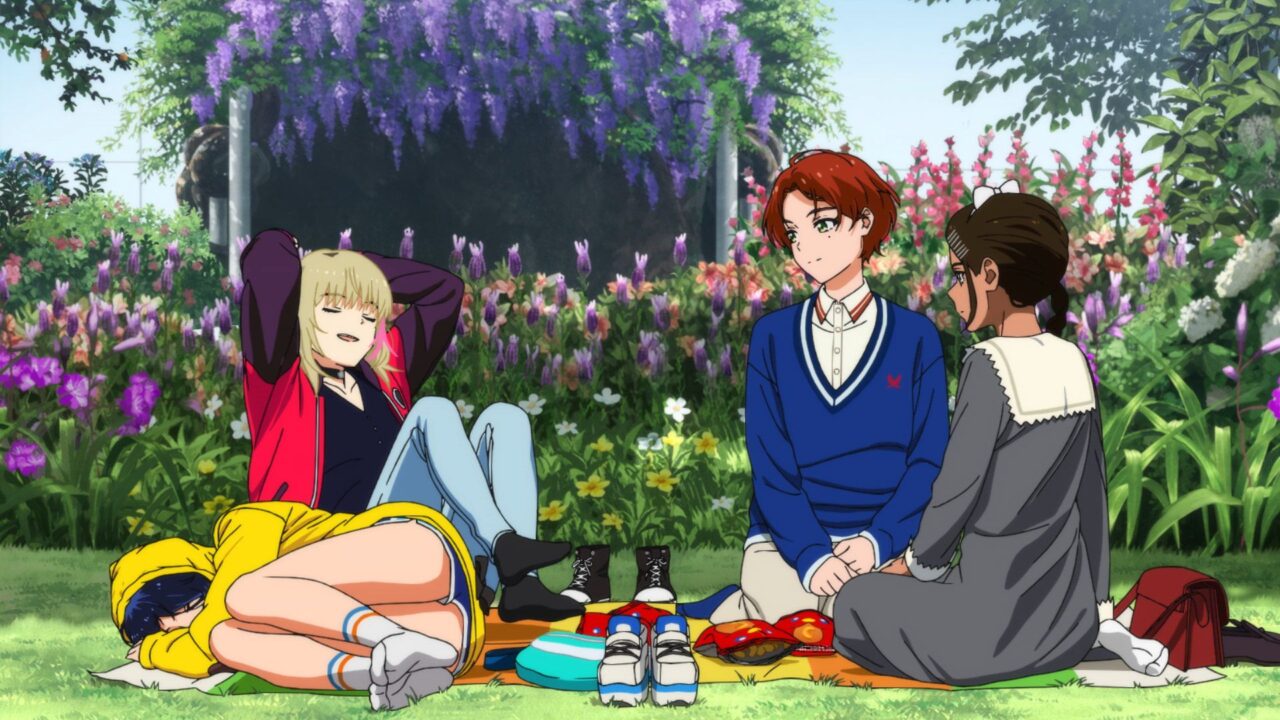 We asked what they were very fixated on during the creation process. Mr. Wakabayashi answered that difficult question with, "I wanted to express things other than what was shown on screen. In the fifth episode, the four of them are playing games at Ai's house and get into a fight. It may feel like we wanted them to identify with and understand each other, but that's a misunderstanding. We can look at that as adults and think so, but if you're a teenager you'd just be shocked in that situation. I like depicting things that can show what someone is thinking deep inside. I think that's what I get fixated on."
Perhaps the reason why so many teenagers were drawn to the anime and thought it was special rather than a simple form of entertainment was its documentary-like feel that the production team worked so hard to establish.
TAKAHASHI: "Personally I feel like it turned out really great, and I treasure the time I spent working on it."
KAWAKAMI: "I'll probably never work on something like it again."
YAMAZAKI: "It really has that special, ephemeral feeling of adolescence."
WAKABAYASHI: "I hope that the staff will look back on this project many years down the road and be happy they were a part of it."
The time these staff members spent working on the project certainly seems as if it has bound them together like the pages of a yearbook.